The Work Injury Compensation Bill was passed on 3 September 2019. Implementation of the new regulatory regime for insurers took effect from 1 January 2021 but most changes to the previous Work Injury Compensation Act 2019 took effect earlier, on 1 September 2020.
In this update, we recap the key changes and their implication for employers.
Widened Scope of Compensation
Under the previous Work Injury Compensation Act, for example, workers who sustained injuries and placed on light duties were not eligible for compensation. Under the new regulatory regime, an employer is liable to compensate for shortfall in earnings when an employee is on light duties, based on the difference between his earnings for the period he was on light duties and his average monthly earnings before the accident. Reporting requirements have also been made more stringent in that an employer must also report any instance of leave or light duties arising from work injury.
Expanded Mandatory Insurance Coverage
Previously, employers were only required to purchase Work Injury Compensation insurance for manual employees.
Under the new regulatory regime, an employer must expand mandatory insurance coverage for all non-manual employees, regardless of where they work, so long as their salaries (excluding overtime payment, bonus payment, annual wage supplement, productivity incentive payment and any other allowances) do not surpass the prescribed the salary threshold. The threshold was previously $2,100 per month but increased to $2,600 per month with effect from April 2021.
Designated Insurers
From 1 January 2021, employers will need to ensure that their insurer is a designated insurer when purchasing or renewing their WIC insurance. A list of designated insurers is currently accessible at https://www.mom.gov.sg/workplace-safety-and-health/wsh-service-providers/find-approved-service-providers/find-a-wic-designated-insurer.
Only insurers designated by the Ministry of Manpower, known as designated insurers, may issue work injury compensation insurance policies. Such policies must comply with compulsory terms and cannot include any terms, conditions or endorsements to circumvent mandatory coverage imposed by compulsory terms. The introduction of designated insurers was intended to address the problem employers face when submitting claims under a Work Injury Compensation insurance policy, only to discover that certain exclusions meant that the risk was not insured.
Compulsory Reporting
Previously, an employer would only need to report a work-related accident if the injured employee is given at least 4 days of medical leave due to the accident. Under the new regulatory regime, an employer must now report all accidents resulting in work injury to the Commissioner for Labour and to the employer's insurer, within 10 days of the employer's first notice of a non-fatal accident or within 10 days of a fatal accident. This is so even if an injured worker receives less than 4 days of medical leave or is placed on light duties.
---
As we move through the second quarter of 2021 and continue to embrace new ways of working, we wanted to also update you on our recent news as we continue to expand our practice.
LIMN Law Corporation Best Overall Firm in Asialaw Client Excellence Ratings
In April 2021, LIMN Law Corporation was ranked the best overall law firm in the construction category, ahead of other industry leading law firms. The award recognizes LIMN Law Corporation as the best law firm for client service excellence.
Led by John Lim, recognized as a notable practitioner, the firm has consistently been ranked as a top performer for construction disputes.
Read more about the firm's efforts at delivering client service excellence at https://www.asialaw.com/NewsAndAnalysis/Outstanding-law-firm-for-Client-Service-Excellence-QA-with-LIMN-Law-Corporation/Index/859
If you would like to discuss any of the above or if you have any questions regarding possible time-barred claims, please get in touch with any of the individuals listed below.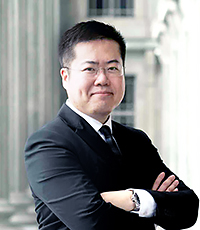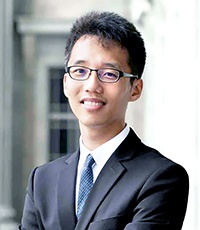 Contact us if you'd like to give feedback on any news or insights or if you'd like to get bespoke insights from our team of lawyers.
The contents of this update are owned by LIMN Law Corporation and subject to copyright protection under the laws of Singapore, and other countries, where applicable. No part of this update shall be reproduced without the prior written permission of LIMN Law Corporation.
Please note that the information available in this update is for informational purpose only and not for the purpose of providing legal advice. Please contact LIMN Law Corporation to obtain advice with respect to any particular issue.