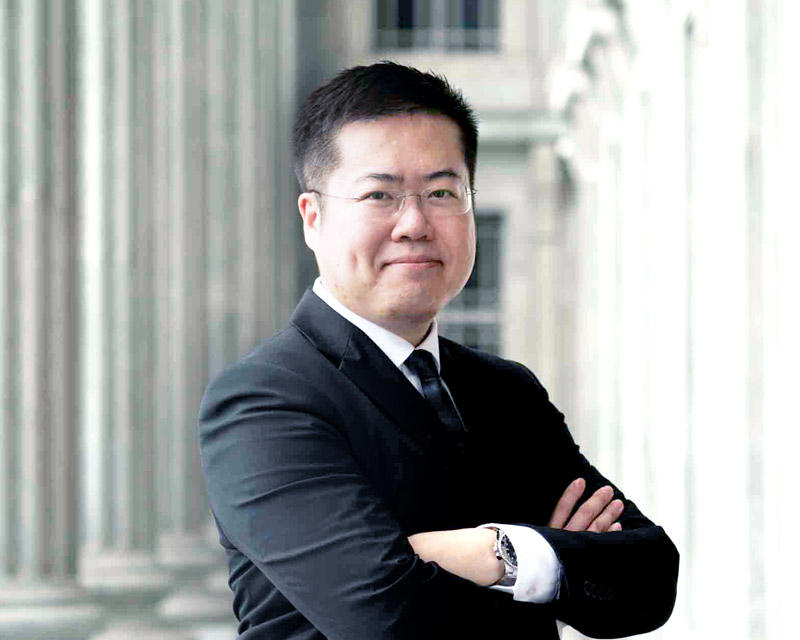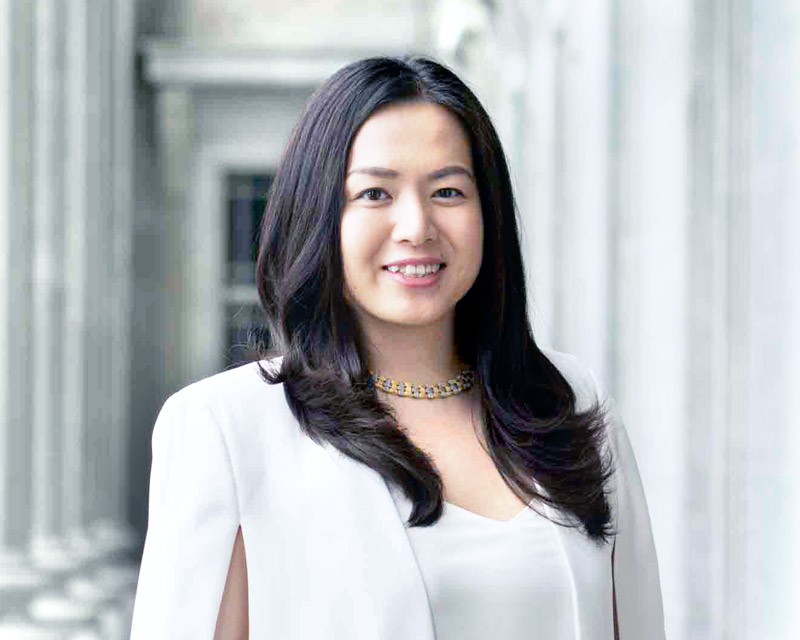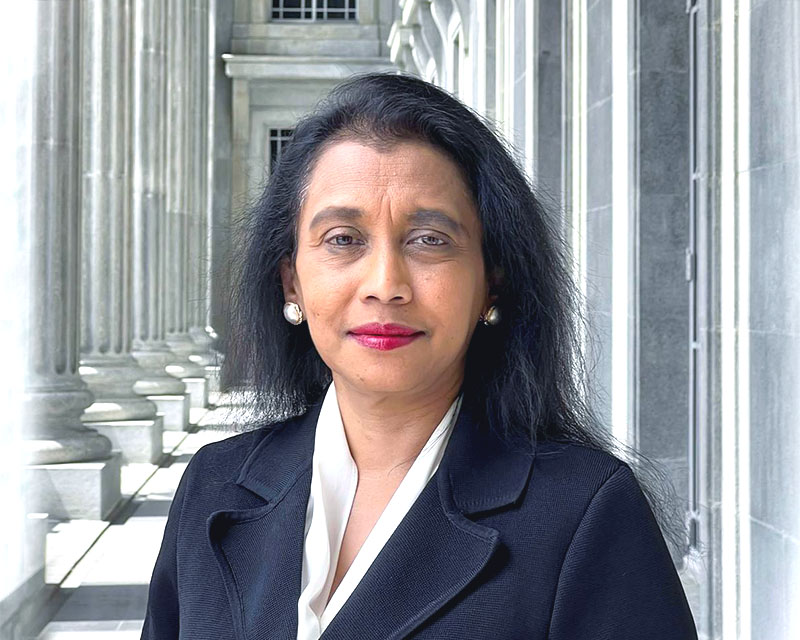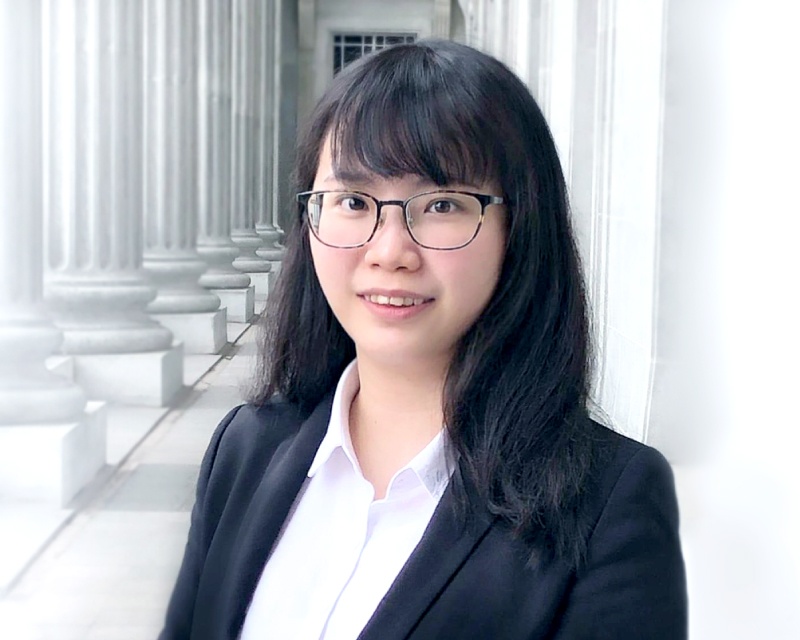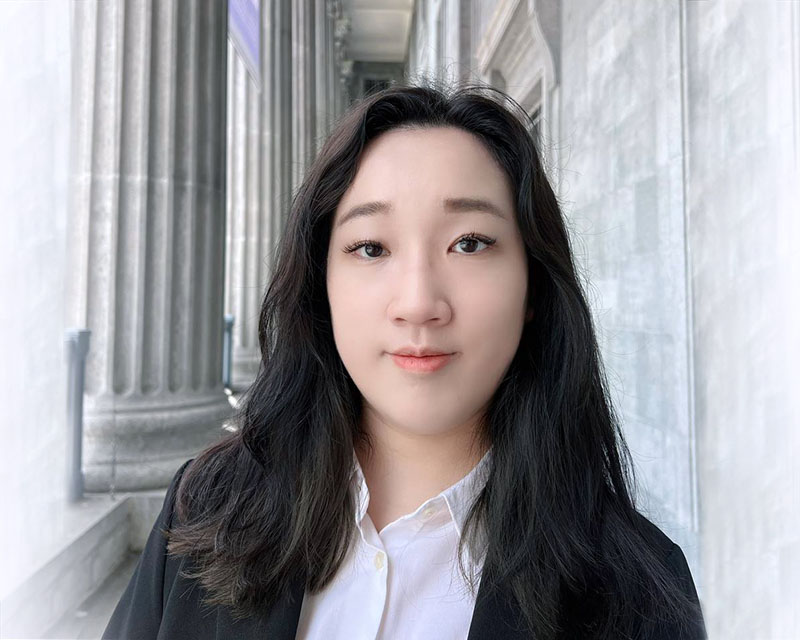 John Lim is managing director and a founding member of LIMN Law Corporation. Prior to establishing the law practice he worked at top tier law firms and was an equity partner of an established law practice specializing in construction disputes.
John graduated in 2006 with Honours and was admitted as an Advocate & Solicitor of the Supreme Court, Singapore, in 2008. Over the years he has developed an extensive broad-based practice and undertakes a wide range of contentious work in litigation, arbitration and adjudication, in areas of construction, engineering, and infrastructure projects, including those relating to mass rapid transit projects, specialized warehouses, hotels, condominiums, and other residential developments. His practice also encompasses front-end drafting, reviewing and advice, including on the SIA standard form construction contracts, and construction related insurance policies such as performance bonds and guarantees.
In the area of statutory adjudication, John is extremely familiar with the adjudication regime under the Building and Construction Industry Security of Payment Act (Cap. 30B), having acted as lead Counsel in numerous adjudication applications and adjudication review applications. He has authored articles and given seminars on the subject.
Some notable cases John has been involved in include acting in a dispute between a horse-racing club and project consultants over the proposed addition and alteration work to The Majestic, a historic three-storey conservation building in Chinatown, and appearing before the Compensation Board constituted by the Land Transport Authority, regarding ground settlement claims by a company arising from the construction of the Circle Line, the fourth Mass Rapid Transit line in Singapore. In 2016 he led a group of sub-contractors against Acesian Star, a unit of Catalist-listed Acesian Partners, for outstanding payments for air-conditioning and mechanical ventilation work at Changi Airport's Terminal 4 project.
Singapore law reported cases in which John has been involved as lead counsel include Shin Khai Construction Pte Ltd v FL Wong Construction Pte Ltd [2013] SGHCR 4, Sentosa Building Construction Pte Ltd v DJ Builders & Contractors Pte Ltd [2015] SGHC 18, Re Punj Lloyd Pte Ltd and another matter [2015] SGHC 321, Industrial Floor & Systems Pte Ltd v Civil Tech Pte Ltd [2019] SGHC 50, Seah Chee Wan & Anor v Connectus Group Pte Ltd [2019] SGHC 228, Gursahib Singh v Aquatemp Pte Ltd, Koh Brothers Building & Civil Engineering Contractor (Pte) Ltd t/a Samsung-Koh Brothers Joint Venture and others [2020] SGDC 127, and Lee Bee Eng (formerly trading as AFCO East Development) v Cheng William [2020] SGHC 207.
Under John's stewardship, the Firm's construction practice has been ranked by both Asialaw Profiles (2020 and 2021 Editions) and Benchmark Litigation Asia-Pacific 2020. He is also recognized in Asialaw Leading Lawyers (2021 Edition) as a Notable Practitioner for construction work.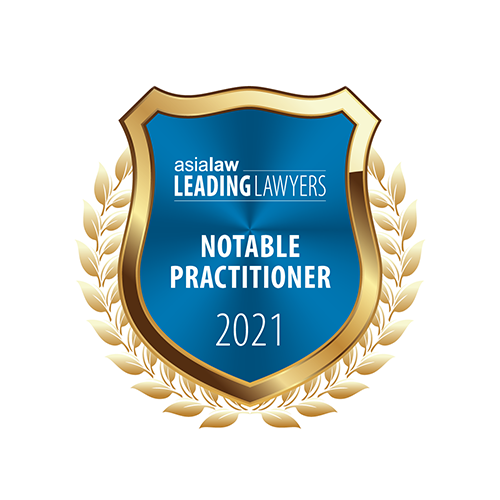 Notable Practitioner (Construction Category) in the Asialaw Leading Lawyers Ranking 2021
Peggy Neo is Counsel at LIMN Law Corporation and a founding member of the law practice. She graduated with Honours from the University of Sheffield, United Kingdom and was admitted as Advocate & Solicitor of the Supreme Court, Singapore, in 2010.
Peggy's legal career spans private practice in the litigation field, where she first worked as a litigator with particular emphasis on all aspects of family and matrimonial law and was involved in the Singapore Court of Appeal case of AYQ v AYR and another matter [2013] 1 SLR 476, where the Court of Appeal allowed an appeal arising from division of matrimonial assets.
Peggy also has vast experience as in-house legal counsel at YTL Starhill Global REIT Management, where she was responsible for legal, compliance and company secretarial matters of the listed Starhill Global REIT, and subsequently at Ascendas-Singbridge Pte Ltd, where she was responsible for legal and regulatory compliance framework for the listed Ascendas Hospitality Trust and Ascendas-Singbridge group of companies.
Peggy handles a wide range of litigation matters, including matrimonial disputes, construction claims, and corporate matters. Peggy's other areas of practice include employment matters such as drafting terms and conditions of employment, advising on termination of employment agreements, and matters arising from the Workplace Safety & Health Act (Cap. 354A) such as representing construction companies prosecuted for safety lapses.
A Consultant with the firm, Yasmeen was called to the Bar of England and Wales in 1990 and subsequently admitted as an Advocate & Solicitor of the Supreme Court of Singapore in 1991.
Her expertise is in civil and commercial litigation, having appeared as lead counsel in cases in the High Court and Court of Appeal of Singapore. A specialist in asset recovery and insolvency matters (corporate and personal) she has handled claims by financial institutions and insurance companies and is experienced in disputes between landlords and tenants and Management Corporation Strata Title disputes. Additionally she has advised clients in civil and Syariah probate and inheritance issues and advised a major international airline on issues arising from their registration as a branch office in Singapore. She regularly renders advice to embassy clients.
Furthermore, Yasmeen has experience in Alternative Dispute Resolution mechanisms and has appeared for clients at alternative forums such as the Singapore Mediation and Primary Dispute Resolution Centres and the Strata Titles Board.
Formerly she worked as in-house counsel with a publicly- listed Malaysian engineering company, responsible for regulatory and compliance issues.
Yasmeen is an active member of the Law Society of Singapore sitting on the Law Awareness, International Relations and the Muslim Law Practice Committees. She has assisted the society with updates of their "Know the Law" booklet and its website in the areas of insurance claims and Syariah inheritance matters. Her pro bono contributions include giving talks and advising at legal clinics and she has written articles for the Singapore Law Gazette.
Kai Ling is a Senior Associate at LIMN Law Corporation. She graduated with Honours from National University of Singapore in 2017 and was admitted as Advocate & Solicitor of the Supreme Court, Singapore, in 2019.
Prior to her call, Kai Ling had experience in corporate advisory and trademark prosecution matters as a legal executive in a consultancy firm, where she assisted in responding to trademark objections for domestic and international trademark filings, and advising on trademark protection strategies.
Since joining the practice, Kai Ling has assisted in a wide range of areas, including in matrimonial, regulatory, civil and criminal matters. She has also represented clients at both the High Court and State Courts of Singapore, including as lead counsel in District Court Appeals and civil trials. Reported cases include National University Health Services Group Pte Ltd (trading as Ng Teng Fong General Hospital) v Kyaw Min Tun and another (Sin Hiap Miu Pte Ltd, third party) [2021] SGMC 40 and Lee Bee Eng (formerly trading as AFCO East Development) v Cheng William [2021] 3 SLR 968.
Besides the foregoing, Kai Ling has also acted for clients in adjudication applications brought under the Building and Construction Industry Security of Payment Act, and has assisted clients in enforcing the determinations ensuing therefrom.
Kai Ling is fluent in English and Mandarin, and conversant in Cantonese and Japanese.
Audrey is a Practice Trainee at LIMN Law Corporation. She graduated with Honours from the University of Birmingham in 2018.
She has previously assisted in various areas of commercial litigation, in particular, defamation matters, insolvency matters and corporate disputes.
Audrey is fluent in English and Mandarin.