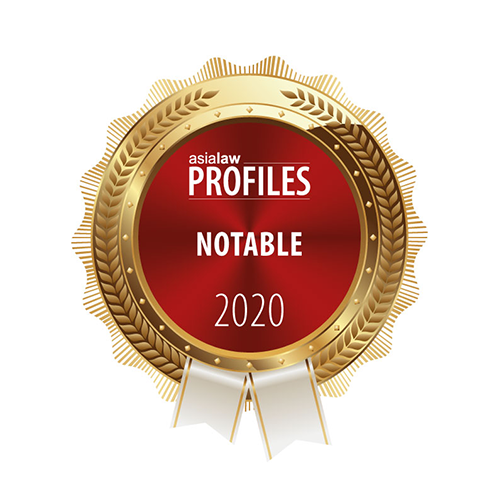 Notable Singapore Law Firm (Construction Category) in the Asialaw Profiles Ranking 2020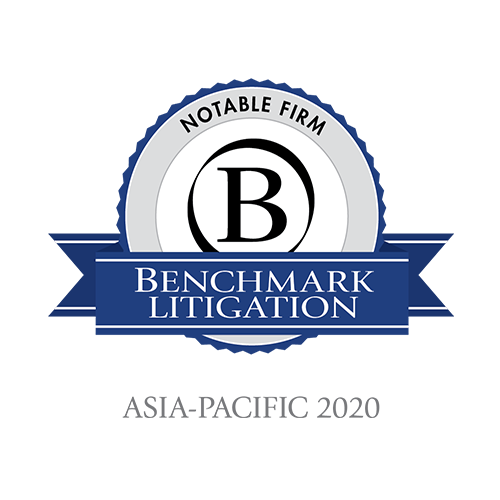 Notable Firm (Construction Category) in Benchmark Litigation Asia-Pacific Ranking 2020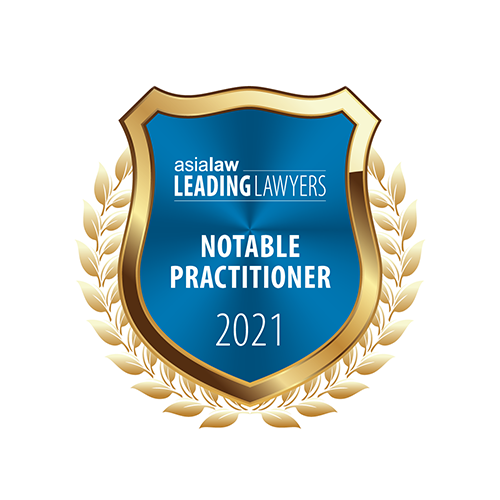 Notable Practitioner (Construction Category) in the Asialaw Leading Lawyers Ranking 2021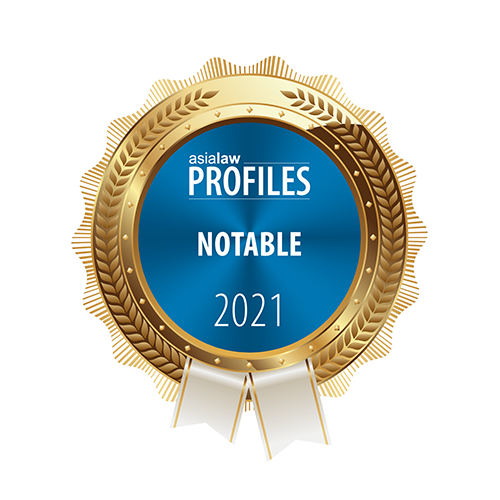 Notable Singapore Law Firm (Construction Category) in the Asialaw Profiles Ranking 2021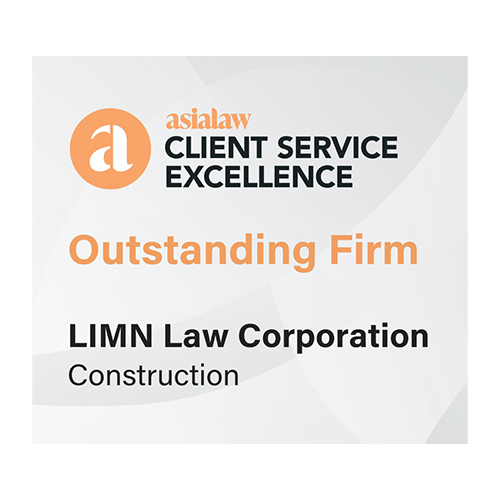 Asialaw Client Service Excellence Award 2021 Edition
Dear Clients,
We take safe distancing measures seriously.
In line with these measures, our distributed workforce will be operating via online platforms and telecommuting.
We remain open and are ready to respond to all our clients' needs. Our distributed workforce is readily contactable by phone, email or via Zoom Video Conferencing.
To do our part to help, please do not hesitate to approach us through the query board below if you would like to speak to us with regards to any legal issue arising from COVID-19. The time with us will be confidential and without obligation.
#SGUnited
LIMN Law Corporation
Nothing is impossible when you work with a team you can trust.
At LIMN, we are always switched on. We are user-friendly, readily accessible, and commercial. We work quickly towards solutions dedicated around personalisation and trust, with your interest as the ultimate purpose.
In an ever evolving legal landscape, our team constantly pushes new limits in our fight, for you. We do not shy away from difficult and complex issues, and work closely with stakeholders to provide a steadfast environment, integral to the work we do and crucial to the success of our cases.
WE ARE SOLUTIONS ORIENTED.
We embed a solutions-oriented approach in our delivery of pragmatic and cost efficient legal advice to you. We offer our extensive expertise in trying times and are committed to provide robust, responsive and timely solutions for you.
At LIMN, your interest is our purpose. Together, we strive towards success.
Litigation, Arbitration and Alternative Dispute Resolution
Construction, Projects & Infrastructure
Employment
Family, Probate & Trusts
Insolvency & Restructuring
Strategic Corporate Advice
White Collar Crime
Competition and Regulatory Practice