The current pandemic caused by COVID-19 has caused governments around the world to impose strict border control measures to reduce further importation of COVID-19 cases. In Singapore, the government has issued sector-specific advisories.
In the Built Environment sector, contractors and other stakeholders face supply delays, financing pressures along with a labour crunch. For example, work pass holders from China have not returned and those who return will be required to serve a 14-day Stay-Home Notice or be placed under quarantine if they have recent travel history to Hubei province. Foreign worker levy incurred in any month will eventually still have to be paid notwithstanding the three-month extension of levy payment announced by the government on 24 March 2020. A contribution of all these factors may lead to a failure to meet production and delivery deadlines.
In this legal insight, we consider whether the pandemic caused by COVID-19 is a ground for extension of time for completing current projects.
Is the COVID-19 Outbreak a Force Majeure situation?

Force majeure is commonly used to refer to external events or circumstances, which contracting parties could not have contemplated at the time of entering the agreement, which prevents contracting parties from meeting contractual obligations. The Singapore Courts have alluded force majeure to a radical external event that supervened contracting parties from performance of the contract, not due to the fault of either of the contracting parties.
While there is current debate in Singapore as to whether the pandemic caused by COVID-19 constitutes a force majeure situation, the authors of this legal insight considers the current outbreak to be in fact a force majeure situation. Governments are still struggling to get ahead of the coronavirus and amid travel bans and lockdowns, this is the worst public-health crisis for a generation.
Acts of governments to stem the outbreak may in fact lead to a force majeure situation. For example, Malaysia's movement control order, now officially extended for another 2 weeks till 14 April 2020, has affected over 10,000 Malaysians working in Singapore, and which could have resulted in a lack of manpower for completing current projects here.
Singapore's own border control measures banning all international travellers may also lead to a force majeure situation afflicting entire industries including tourism and hospitality. In particular, labour suppliers also face a dire situation. Foreign workers already granted In-Principle Approval (IPA) would still need permission to enter Singapore.

What are the reliefs due to Force Majeure?

The types of relief available to contracting parties depend on the exact provisions on the contract in question.
In Built Environment sector, the commonly sought relief by contractors and other stakeholders would be an extension of time for completing projects, what more in this current pandemic. This is because many building contracts provide for a clause stipulating an entitlement to liquidated damages in the event of delay to completing projects, and the consequences are severe if the contractor does not apply for an extension of time timeously.
In standard form contracts such as the Singapore Institute of Architects Building Contracts and the Public Sector Standard Conditions of Contract for Construction Works, a contractor is entitled to apply for an extension of time on the ground of force majeure.
Even if the terms of the contract do not expressly refer to force majeure as a ground for applying an extension of time, contracting parties can still argue for a discharge from their contractual obligations if the contract is incapable of performance. In such a scenario, a contract is deemed "frustrated" due to unforeseen events occurring which renders the performance of the contract radically different from what parties contemplated. Typically, a contract that is frustrated is automatically discharged by operation of law.

What steps should contractors take?

Contractors are advised to review their contracts carefully and determine the following:

Injunction prohibiting the continued use of the infringing mark;
Monetary relief, such as damages or account of profits;
Order for erasure, removal or obliteration of the infringing mark from goods or materials;
Order for delivery up and disposal of infringing goods and materials.

In this regard, contractors who are involved in public sector projects may also refer to the circular issued by the Building and Construction Industry on claims for extension of time arising from the COVID-19 outbreak, accessible via the following link:
Contractors should immediately review their contracts carefully to assess their rights and entitlements under the contract, and avoid losing any potential reliefs afforded by the contract due to a failure to comply with the relevant contractual procedures. With proper planning, the uncertainties can be mitigated and managed.
If you would like more information on this article or the matters discussed above, you may contact our team below.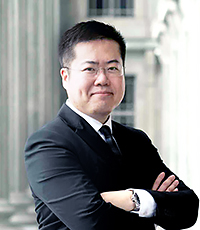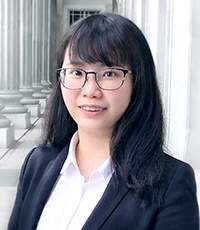 Contact us if you'd like to give feedback on any news or insights or if you'd like to get bespoke insights from our team of lawyers.
The contents of this update are owned by LIMN Law Corporation and subject to copyright protection under the laws of Singapore, and other countries, where applicable. No part of this update shall be reproduced without the prior written permission of LIMN Law Corporation.
Please note that the information available in this update is for informational purpose only and not for the purpose of providing legal advice. Please contact LIMN Law Corporation to obtain advice with respect to any particular issue.