LIMN Law Corporation is the only law firm ranked best overall firm for quality of service, ahead of leading industry players in the Construction category.
The Award recognises law firms which provide consistent and high quality service to their clients, with the ranking backed up with detailed feedback based on the quality of service received by buyers of legal services.
We are truly humbled by the latest accolade and are very grateful to our clients who have supported us.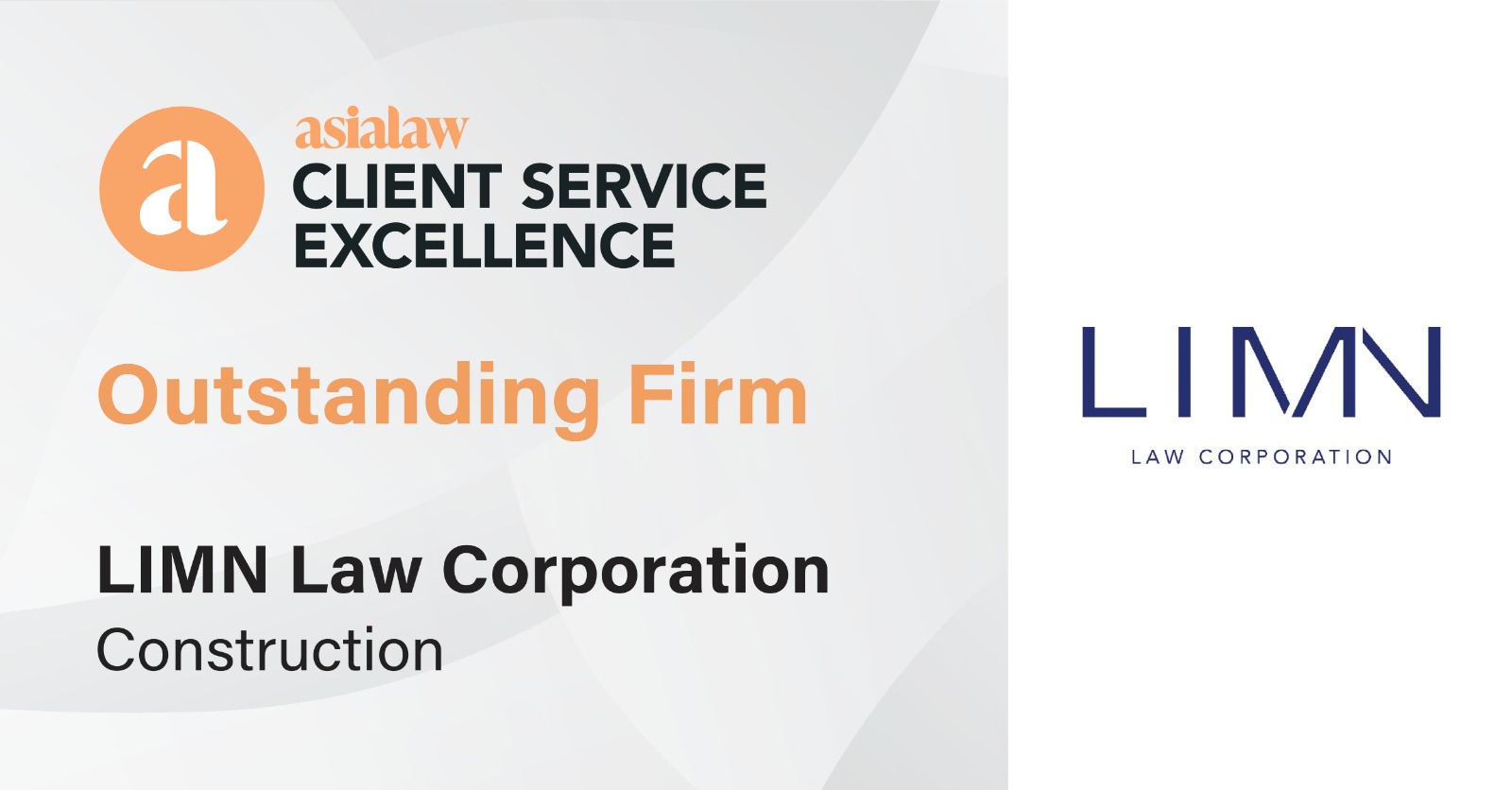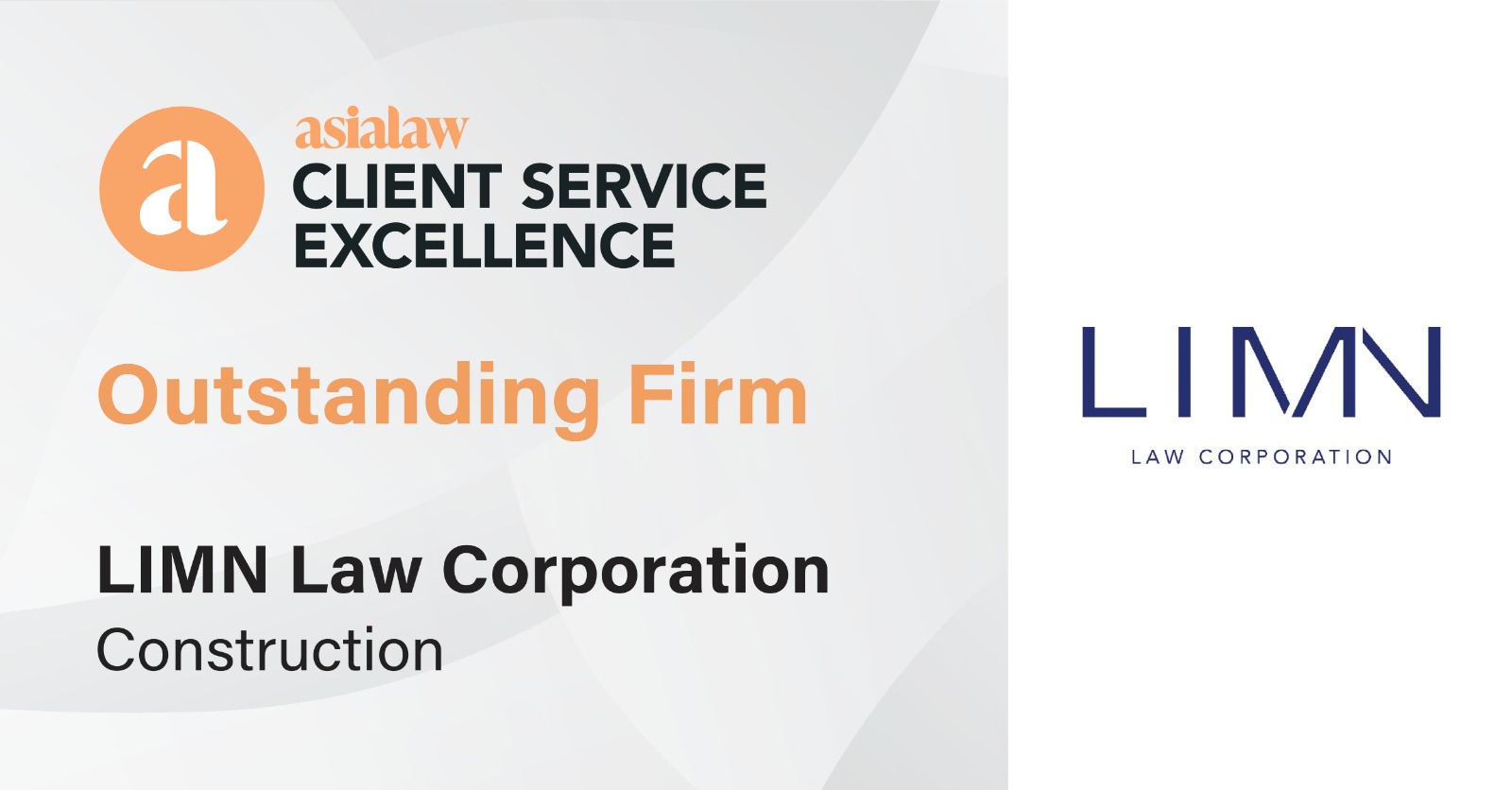 Contact us if you'd like to give feedback on any news or insights or if you'd like to get bespoke insights from our team of lawyers.
The contents of this update are owned by LIMN Law Corporation and subject to copyright protection under the laws of Singapore, and other countries, where applicable. No part of this update shall be reproduced without the prior written permission of LIMN Law Corporation.
Please note that the information available in this update is for informational purpose only and not for the purpose of providing legal advice. Please contact LIMN Law Corporation to obtain advice with respect to any particular issue.